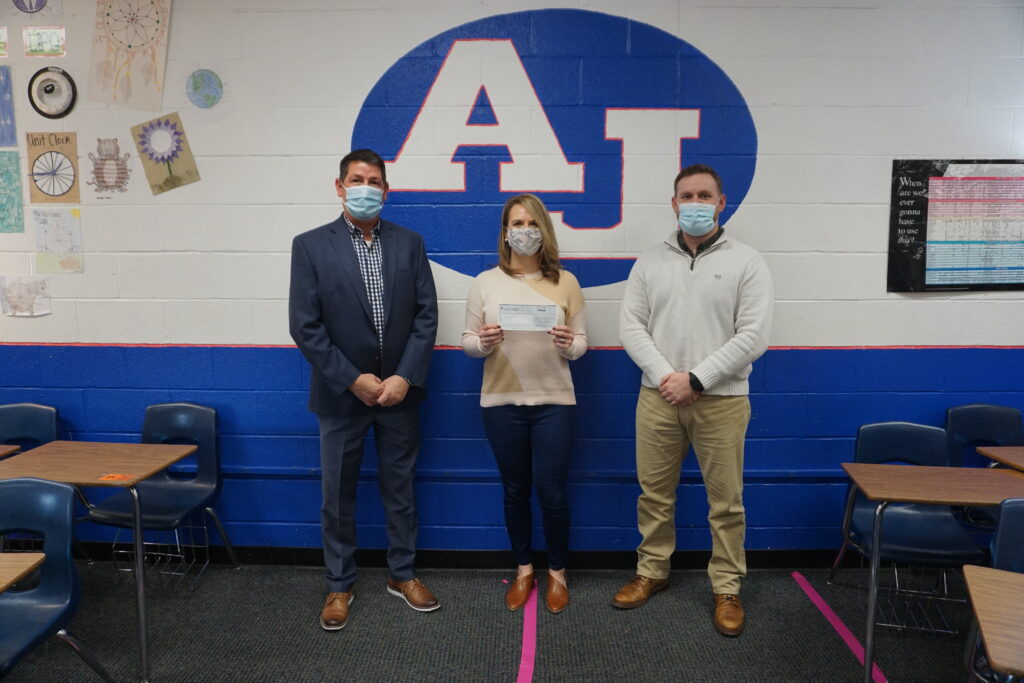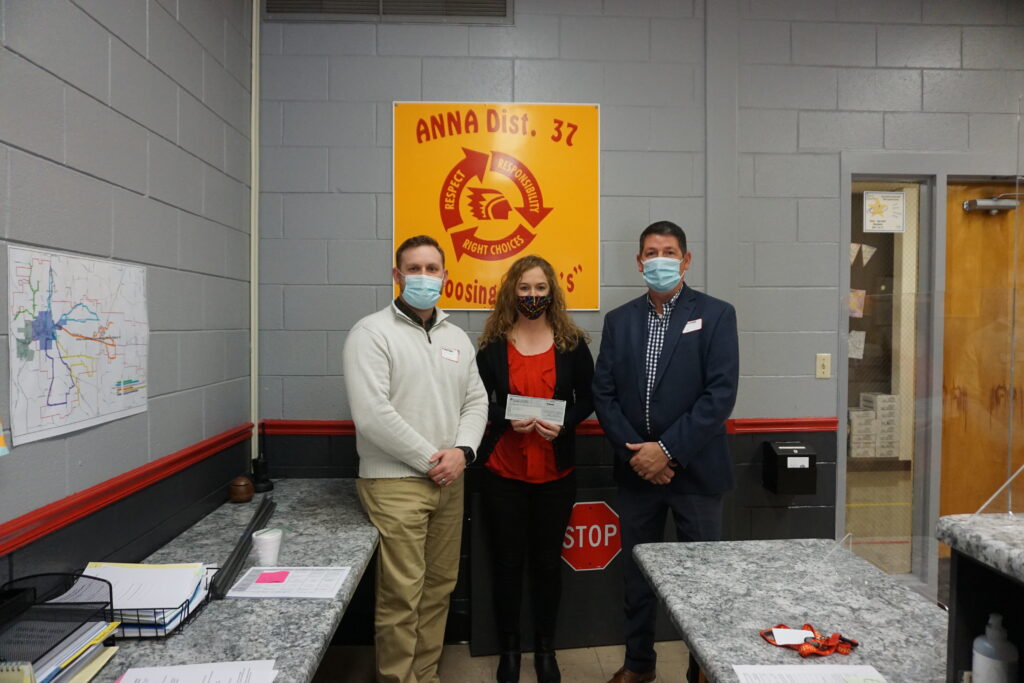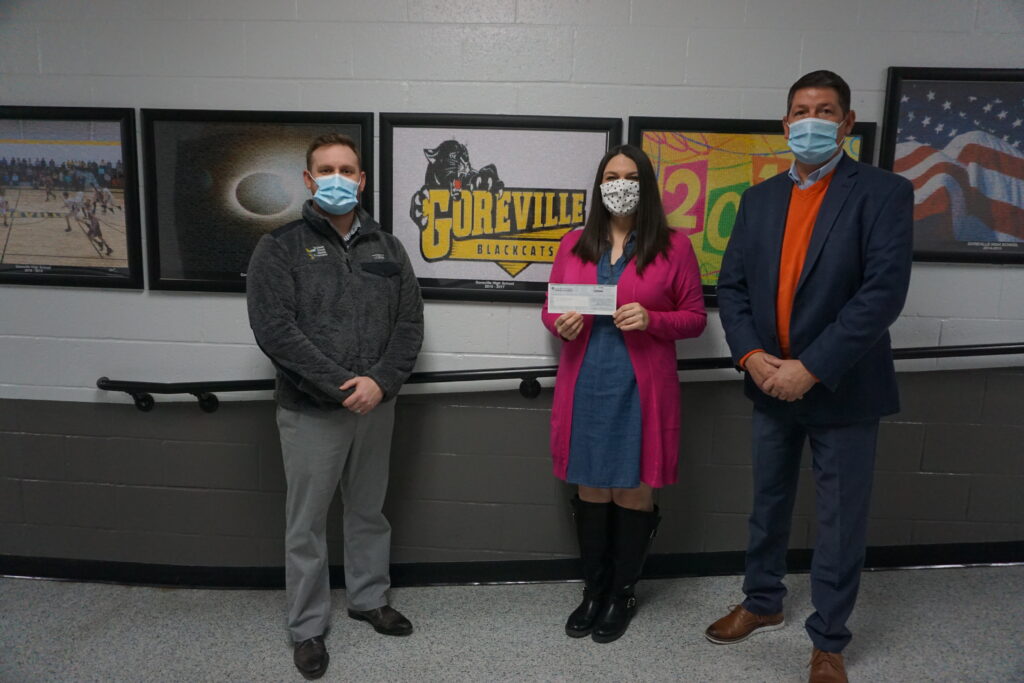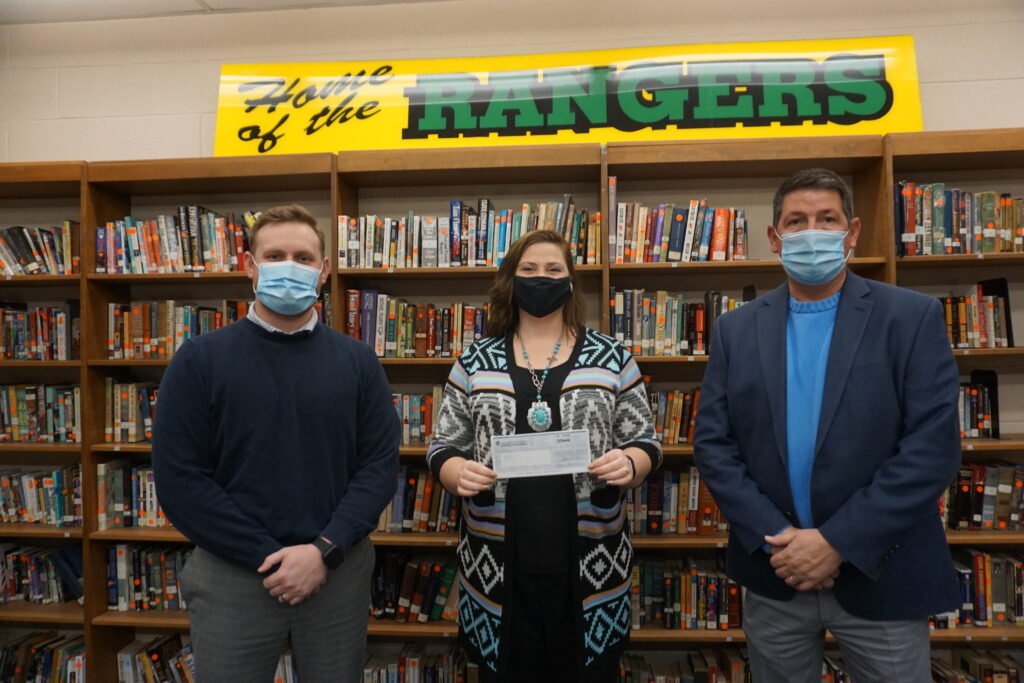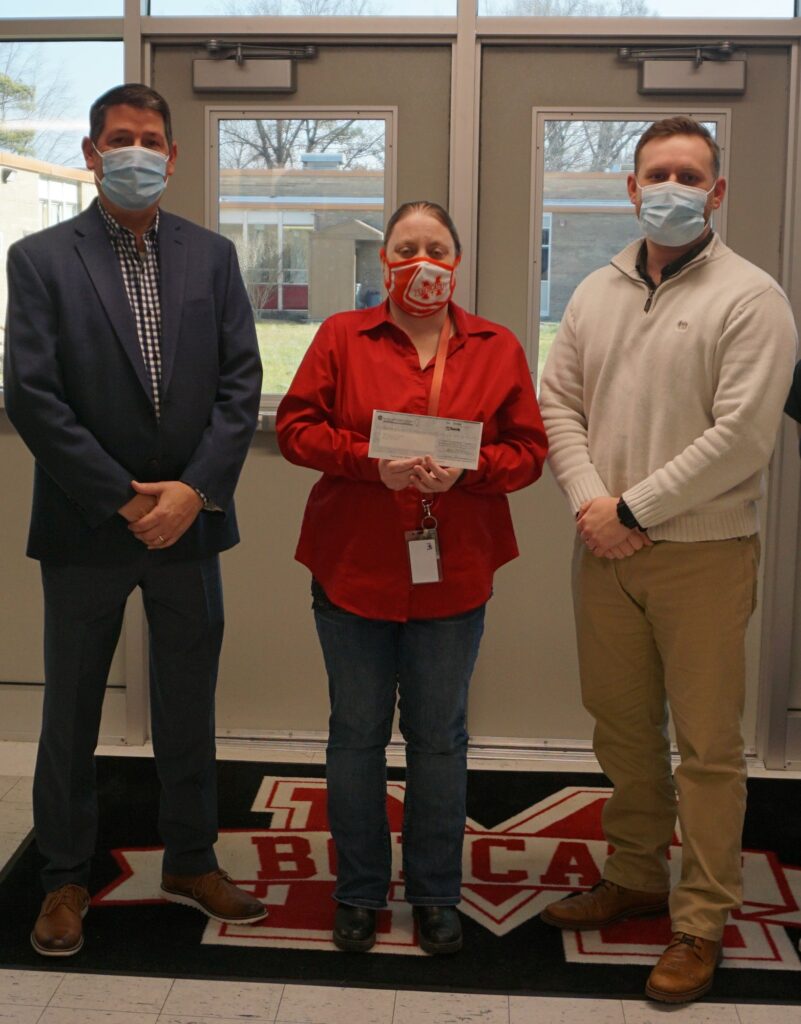 In a time when teachers and students are facing more challenges than ever before, Southern Illinois Electric Cooperative is proud to be able to give back to some of the classrooms within our service community!
Through the SIEC Touchstone Energy Classroom Empowerment Grant Program, we were able to present (7) $500.00 checks to some very deserving individuals and their students. Here at SIEC, we know the value of providing the best service to our members, but we are also dedicated to serving our communities. We know that each of these educators has that same spirit of service for each student they interact with, and SIEC is excited to follow the progress of each unique project that will benefit from the Empowerment Grant Program.
Executive VP & General Manager David Johnston and Director of Members Services Brent Goforth presented the winners with checks last week. The 2020 winners were:
Egyptian High School – Dale Pender
Anna-Jonesboro High School – Kerry Faulkenburry
Davie Jr. High – Leslie Thurston
Goreville Elementary School – Dana Harris
Cobden High School – Jamie Nash-Mayberry
Joppa High School – Ashlin Lowery
Meridian High School – Kelly Cunningham
The educators plan to use the funds for projects such as robotic equipment, iPads for remote learning, graphing calculators and equipment for a school news program. We can't wait to follow up with each class to see the impact these grants had on student educational experiences.
SIEC would like to thank all of those who submitted applications for this fantastic grant opportunity and would encourage any and all Teachers or Administrators in our service area to apply again in 2021!
Please LIKE our Southern Illinois Electric Cooperative Facebook page to keep up to date on the latest SIEC news, updates, and for information on the upcoming 2021/2022 Touchstone Energy Classroom Empowerment Grant information!