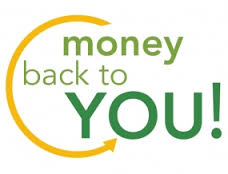 Southern Illinois Electric Cooperative (SIEC) operates using a calendar year operating cycle.  Whenever revenues exceed expenses during this operating cycle, SIEC realizes positive margins.  In many entities, this is known as net income.  These positive margins are allocated to members accounts based on the members percentage of SIEC's overall KWH sales.  SIEC uses the positive margins as equity.  This equity along with borrowed capital allow SIEC to make continued investments in plant and property so that it can provide the best possible services to members.
As a not-for-profit utility, SIEC returns positive margins to members at a later time based on a decision by the board of directors to retire allocated capital credits.  Checks or bill credits are usually mailed out in October of each year.
If you move, be sure to provide us with your new address so that we can send your capital credit retirement to you.
Capital Credits Search
Search below to see if you have unclaimed capital credits: