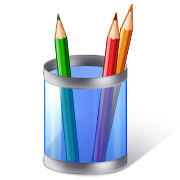 Does your school or classroom need new materials?
Can your students benefit from new programs and educational resources?
Southern Illinois Electric Cooperative is offering our grant program for our local private and public K-12 teachers and administrators. Seven grants of $500 will be provided for innovative, unfunded projects or materials. Qualifying projects are those that improve the learning environment or increase educational resources for the school.
Grant applications are due by November 15, 2018. Grant awards will be announced on December 7, 2018. An objective panel of judges will determine which projects will be awarded grants. For grant applications and guidelines, please contact Chris Boyd at (618)827-3555 Ext. 208 or cboyd@siec.org.
It only takes a few minutes to apply.